The cost of medical treatment is skyrocketing for the past few decades. At such time, having no medical cover that helps tackle unexpected ailments is like throwing caution to the wind and is not advisable. For these scenarios, there is a growing importance of health insurance in the country. Health insurance plans build a financial backup for times when you least expect a medical emergency to strike dwindling your financial stability. In addition, they also help to have mental peace having one less thing to worry about when it comes to health of your loved ones.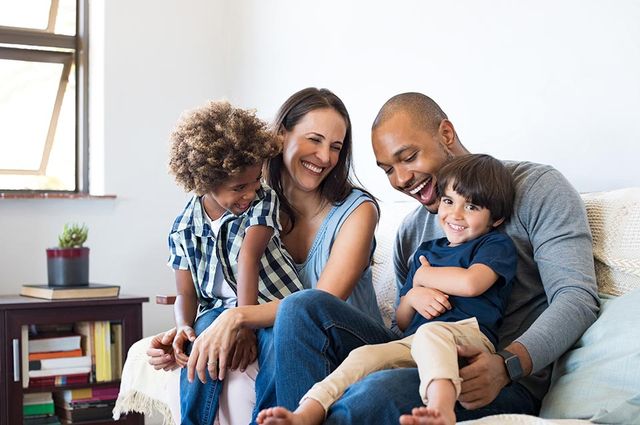 To secure the health of your family is critical in present times. With growing instances of lifestyle ailments owing to different reasons, medical coverage has become of paramount importance. There are different types of health insurance plans that are available. Each of them caters to different needs. One such policy that helps secure all your family members at once is the family floater policy.
Meaning of family floater insurance plan
A family floater plan is that which extends the benefits of an individual health cover to all the beneficiaries of the policy, i.e. your family. All these beneficiaries are covered under one blanket policy. In addition, these plans are cost-effective since one premium is required to be paid to manage the medical coverage for all your family members.
Working of a family floater plan
The family floater health insurance works by way of a single policy offering coverage to all the family members at once. The sum insured is available for all the beneficiaries thereby each member enjoying the entire sum assured without any restriction. The insurance company compensates for the treatment as and when your family member needs it subject to policy terms during a policy tenure.
Benefits of a family floater plan
The principle benefit of a family floater policy is one policy can be used to manage health insurance coverage for all your family members. This is quite simple when compared to managing multiple plans with varying features for different age groups.
Compared to a senior citizens health cover, family floater plan is an affordable alternative to secure health insurance for older people.
Some health insurance companies also offer maternity benefits that can be useful to manage childbirth costs along with other maternity expenses.
Akin to other health insurance plans, tax benefits can be availed under Section 80D of the Income Tax Act.
Adding new members is simpler along with amendment of coverage as per requirement.
For a family where all members are young, multiple claims are a rare scenario and thus the entire sum assured is available for all members.
Some downside of family floater plans
The most apparent limitation is the multiple claims leaves thinner sum assured for other members in case of ailments.
The premium for such policies is based on the oldest family members and thus higher as compared to an individual plan for young beneficiaries.
Some plans can be renewed only up to the maximum entry of the eldest family member thereby limiting the coverage for all other members. However, now many policies offer lifelong renewability too.
With the above details covering family floater plans comprehensively, make the right selection of a policy. Also, do not forget to compare before your shop. Insurance is the subject matter of solicitation. For more details on benefits, exclusions, limitations, terms and conditions, please read sales brochure/policy wording carefully before concluding a sale.