All home upgrades aren't made equal. Some can drastically increase property value, while others can drain your bank account and leave your home worth less than when you started. So, what if you want to make your home more enjoyable and get bang for your buck? We're talking about big home amenities that make an impact and have a high ROI. Some might be flashy, but they all benefit your life and home.
Hot Tub
Whether a backyard oasis or a bathroom spa, hot tubs are great investments that look as good as they make you feel. Soak up the benefits of hydrotherapy and unwind in your hot tub. These amenities are major selling points and can even be modified to be used indoors year-round.
Deck
Installing a deck onto your home is a big undertaking but worthwhile. Designated outdoor space boosts your property value, even if you have a relatively small yard. Take your entertaining to new heights and consider integrating a deck with other features, like built-in sun shades or a fire pit.
Garage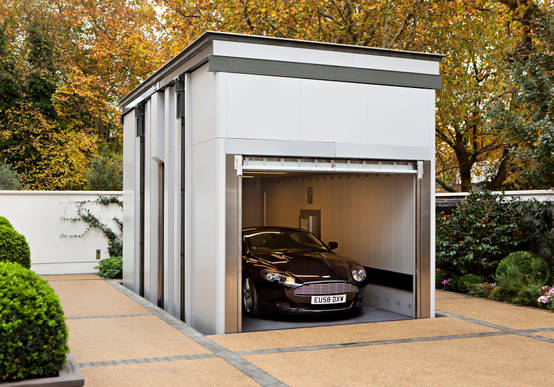 You can add a garage to a home. Adding a garage is a great way to increase your home's square footage and additional storage space. What's more, it works well as a convertible space for a guest suite, home gym, office, art studio, playroom, you name it. Finished, insulated garages are highly versatile, so they're an ideal blank canvas type of amenity to add if you're hoping to attract buyers in the future.
Home Elevator
There are super fast home elevators for all ages that make living safer and more convenient: no more hauling groceries, laundry, or vacuum cleaners from one floor to another. Consider the location of your home elevator to maximize its value; it could replace an entire staircase in your entryway or living room to free up space, or you could use it to create a brand-new private entrance to your main suite. You can also choose from a collection of models, finishes, and features that perfectly match your home's design. Your new elevator can be a natural extension of your house and lifestyle.
Electric Fireplace
Fireplaces instantly make any space cozier, and you don't have to worry about gas or wood to enjoy them, either. You can choose one for display or a model that produces heat in the surrounding area. The added benefit is that these are far less maintenance than real fireplaces. There's good news if you're worried about a spike in utility bills. The average electric fireplace consumes about as much energy as a space heater. Expect to pay around $32 a month to run yours. Another reason these amenities make great additions to your home is that they provide zone heating. This means they keep their surrounding area warm by several degrees, so you can stay near them to keep cozy without running central heat all day.