Mexico has recently become one of the most visited countries in Latin America by digital travelers. It is a perfect destination to seek sun and beach vacations or learn about the country's culture.
Before continuing, digital travelers are people with remote jobs who decide to travel and work from anywhere. This type of traveler only needs the internet and a space to put the laptop.
Digital nomads must evaluate many aspects of the destination to ensure they have what they need to work and have fun on their trip. Other elements that are considered when traveling are: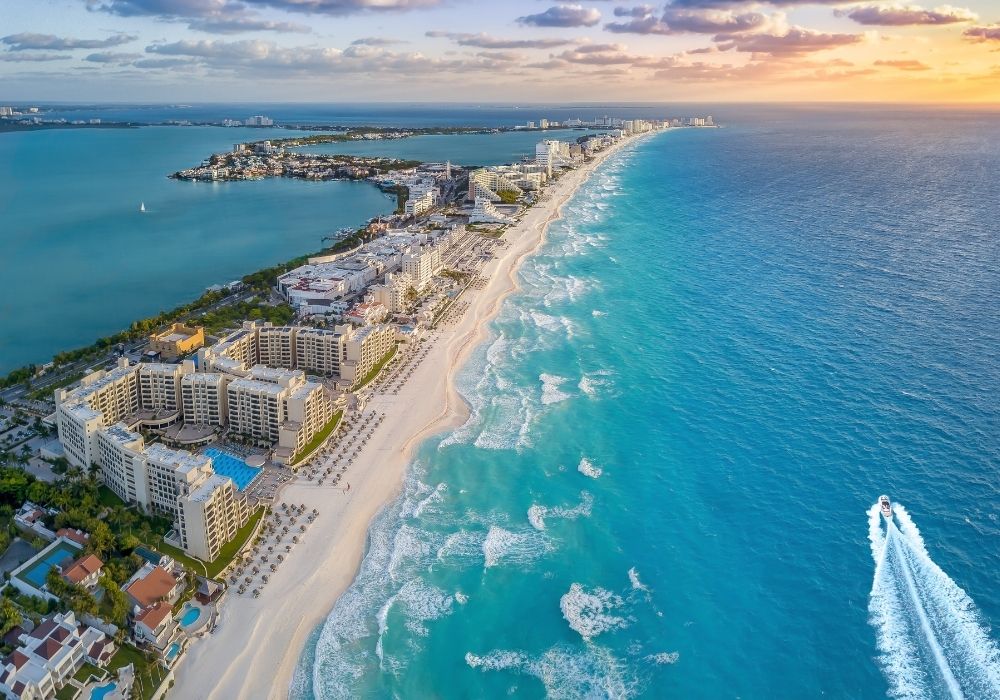 1. Low lodging costs
The cost of lodging is extremely important when deciding; it is one of the details that usually worries the traveler the most. That is why they look for the most affordable options. For example, some cities in Mexico have low-cost, all-inclusive, long-term rentals and accommodations.
2. Stable internet connection
Every remote worker must have an internet connection; this and the laptop are the primary tools to be able to work worldwide. A plus nowadays is that all sites have stable internet, facilitating your work.
3. Entertainment
The positive thing about traveling and working is taking as many breaks as possible while performing your duties. The lodges offer everything from watching movies to eating your favorite food to gambling, all great options for fun.
They also have entertainment nights that you can enjoy on the weekends.
4. Scenery and pleasant climates
The highlight of vacationing in Mexico is enjoying beautiful landscapes and historical places. Regardless of the city, you can find fun and cultural places to visit.
You will also be able to escape from cold climates because Mexico has a pleasant environment in any of its cities at any time of the year. Therefore, the weather will allow you to visit sites during your time off from work.
5. General recommendations for digital travelers
Accommodation is the most important thing to consider. It must be optimal for working and resting. It is essential to look for a place that is accessible according to the accommodation schedule with a meeting area that you can use.
Safety is paramount, not only because of the destination but also because of where you will be working. Your laptop is your work tool; you should know it will always be protected wherever you work.
Making a detailed plan before traveling to a new place is essential. This way, the digital traveler will get the best deals on places to live, eat and work at ease.
Planning is also crucial because it allows you to obtain all the necessary travel documents to visit the country. Travelers must process their documents to enter the country. One of them is the Mexico tourist card.
This travel document is required for most visitors to enter Mexico for tourist purposes. The Tourist Card is not officially a Mexican visa and does not replace it in any way. If you belong to one of the nationalities requiring a ticket, you may need to apply for more than one travel document. If you have questions, you can contact the experts at iVisa. They have all the information you need to plan your trip perfectly.