Outcome-Based Education (OBE) is an important aspect of the future of education. This type of education focuses on measuring the student's performance, that is, their outcomes at different levels. These outcomes are various skills, attitudes, and knowledge. The meaning of outcome-based education is a student-centric teaching and learning methodology in which the course delivery and assessments are planned to achieve stated objectives and outcomes.' William Spady is known as the Father of Outcome-Based Education.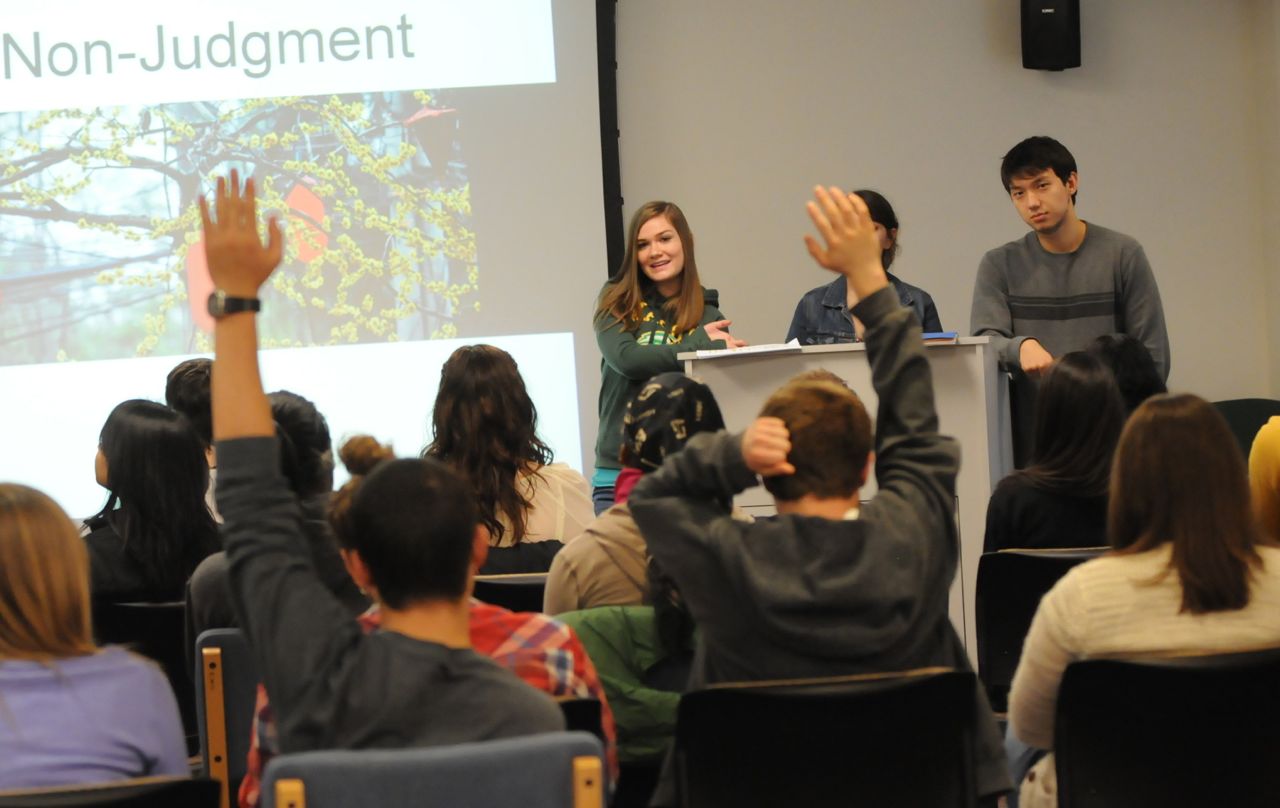 Important Factors in Outcome-Based Education
Course- The subject that is studied, including its theory, practice, and the concerned syllabus
Course Outcome (CO)- The outcomes achieved by the learners, which as demonstrated and evaluated at the end of the course
Program- The specialization of a degree
Program Outcomes (POs)- The attributes the students are supposed to acquire during the Program
Program Educational Objectives (PEOs)- The expected achievement of the students
Program Specific Outcomes (PSOs)- The outcomes specific to the Program undertaken by the student.
What methods are used in Outcome-Based Education?
Some common methods or assessment tools used in Outcome-Based Education are assignments, tutorials, tests, individual or group projects, mid-semester, and end-semester examinations, presentations, lab work, etc.
Some other ways to assess are quizzes, puzzle-solving, and model-making, which are criterion-focused.
How is Outcome-Based Education different from conventional education?
Compared to conventional teaching methods, Outcome-Based Education has many plus points. The traditional education system evaluates the outcomes at the end of the course. Also, the students are not assessed uniformly; it depends entirely on the teacher.
On the contrary, OBE uses patterned assessment techniques, making the learning process interesting. In addition, OBE equips the learners with 21st-century skills and values, which are useful in their future career growth.
Why is Outcome-Based Education important?
Outcome-Based Education is the need of the hour. OBE can impact the student's knowledge base and job readiness in the current, ever-evolving scenario and group dynamics. Outcome-Based Education lays definite criteria for mastery in that specific subject.
Every learner has a specific need and reasons for opting for that particular learning domain. Outcome-Based Education is a thoughtful and appropriate method of adapting to those needs and delivering education that fulfills those needs.
Outcome-Based Education sees that every time student faces challenges in the learning process, they are assisted in overcoming them. This educational system provides complete assistance to learners to understand that topic in depth. OBE grants sufficient time for students to achieve mastery of the subject.
What is planning in Outcome-Based Education?
OBE is a unique and flexible educational approach. It empowers the learners to be confident and competent with the knowledge and orientation they have achieved. OBE helps create future citizens.
It is important to know "what is planning?" in OBE. The planning consists of researching, analyzing, anticipating, and influencing the change happening in Outcome-Based Learning.
Outcome-Based Learning builds three types of competencies in students.
Practical, which teaches them to do things and make relevant decisions
Fundamental, which enables them to understand what they are doing and the reason behind it
Reflective, which facilitates self-reflection and helps them apply knowledge appropriately
Take Outcome-Based Education to a larger scale is critical in the modern world. Many institutions are following OBE with a strategic plan. They have experienced the benefits of this model. Outcome-Based Education, if adapted effectively, is sure to redefine education.