Home renovation is a very important aspect that you must consider occasionally. Survey says that home renovation results in improved comfort, increased lifespan of the home, lower energy consumption, and makes it more efficient. The renovation also increases your asset value. It makes your property more sellable and at a higher price. Thus, regular maintenance is not a choice but a necessity you must not avoid.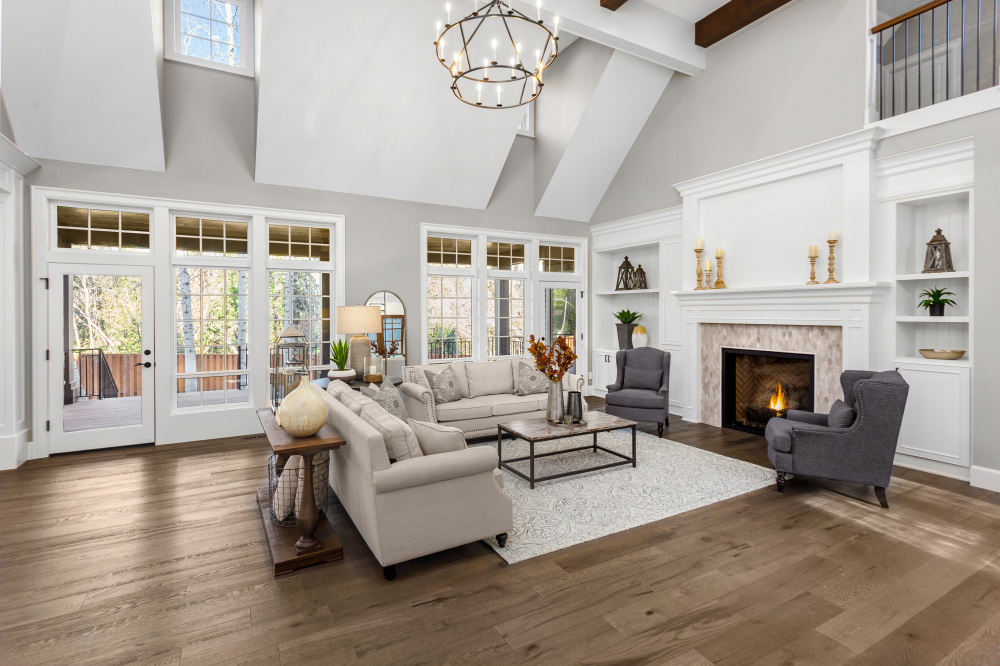 However, refurbishing your home can be expensive, and fitting this expense into your monthly budget is impossible. You either dig out your savings or investments, but these financial instruments' value increases with time. Applying for a home renovation loan can be a smart choice in such a situation. You can use an online loan app and instantly get the necessary funds. A home renovation loan, also called a home improvement loan, comes in handy for financing repairs, renovation, or home improvement. It is an unsecured personal loan that comes with zero end-use restrictions. You can use this home renovation loan in any way you wish.
Whether changing the furniture, painting the house, getting the interiors done, or buying high-end appliances, an instant cash loan can help you meet all these expenses. You can get a personal loan through an online loan app in easy and simple steps. Check your eligibility, keep the documents handy, and apply for the loan in a few simple clicks. Once your documents are verified, the loan amount will be disbursed into your account. Just download the app that offers you the best personal loan deals.
Types of home renovation loans
There are two types of home renovation loans. Let us discuss each one in detail.
A secured home renovation loan
A secured home renovation loan involves putting your home as a guarantee for repayment. You can avail of a high loan amount with a longer tenure. Since this is a secured loan, you might expect a better deal on the interest rate. You can also get tax benefits from this loan. But with such a loan, you must put down your home papers, and you cannot sell the property unless you pay off the loan. Also, in case of loan defaults, the lending institution can seize your property and put it on auction to recover your money.
An unsecured home renovation loan
As the name suggests, this type of loan doesn't use your home as a guarantee and is unsecured. The loan tenure is shorter, and the interest rate is usually high. The loan amount is also less. This type of loan doesn't offer tax benefits. It is easy to apply for this loan as it involves less paperwork and documentation.
Further, you don't have the risk of losing your home. You can also sell your property or use it as a mortgage to obtain a loan. Even in case of a loan default, your home remains safe.
Tips to follow while taking a home renovation loan
Getting a home renovation loan is comparatively hassle-free than a home loan. However, it can still feel overwhelming, especially if you take a loan for the first time. Here are a few tips when applying for a home renovation loan.
Consider the type of loan carefully.
As discussed above, there are two types of home renovation loans. Carefully consider the pros and cons of both types before choosing the one you want to take. The process for loan approval is much easier for a personal loan than a home renovation loan.
Compare different interest rates.
Several factors determine interest rates. From your credit score to your income, everything affects your interest rate. Therefore, compare your potential lenders' different interest rates before settling on one.
Do your research
We often tend to settle on the lender offering the lowest interest rate. However, a loan is more than just the interest rates; you must consider all these parameters. You should consider the tenure, documentation, prepayment rate, instant cash loan option, customer service, and other features that enable a positive experience.
Plan a repayment schedule.
While a home renovation loan relieves financial burden in the short term, paying the EMI can become a burden. This could be more difficult if you do not make a proper repayment plan while availing of the loan. That is why, before taking any loan, carefully plan your repayment tenure and choose the lender who offers flexible terms. Your repayments must not significantly affect your monthly expenses.
Maintain your credit score.
The credit score is one of the most significant factors that affect interest rates. If you have a low credit score, some lenders will offer you a loan at higher interest rates, and some might reject your loan application if your credit score is too poor. On the other hand, a high credit score makes you eligible for hassle-free approval and a lower interest rate. Therefore, check your credit score before applying for a home renovation loan.
Maintain a low debt-to-income ratio.
Just like credit score, the debt-to-income ratio also impacts your interest rate. The debt-to-income ratio is the ratio of your total debts to your total income. The lower your DTI ratio, the better your loan loan chances. This is because the lender feels assured that you can pay your EMIs on time.
Here are some additional tips that you can follow while applying for a home renovation loan :-
Do not opt for any extra debt product the lender may offer along with your home improvement loan.
Try to keep your loan amount as minimal as possible. Do not go overboard with your borrowing because you are eligible for a larger loan.
If you already have a loan, approach the same lender for a home improvement loan. This will make the loan approval process easier and allow you to negotiate the interest rate.
Getting a pre-approved personal loan will offer you better deals. So, check the lenders that are offering you a pre-approved loan.
Check the eligibility criteria carefully before applying for the loan. Do not apply with multiple lenders, which negatively impacts your credit score.
Ensure that you provide all the necessary documents while applying and fill out your loan application form very carefully. Any discrepancy will result in loan rejection.
Documents required for a home renovation loan
The document required for a home renovation loan is similar to home loans. While they may vary per the lenders, some common documents include the following.
Application form with photos
Proof of age
Proof of income
Address proof
Proof of employment
Original title deed/Property documents
Estimate of renovation required
Conclusion
While making your home more comfortable, the last thing you need is to be uncomfortable with your finances. The tips above can help you get a great deal on your home improvement loan. This will ensure that you renovate your home without worrying about the financials.
References:
https://english.jagran.com/business/5-things-to-keep-in-mind-when-getting-a-home-renovation-loan-10035729
https://www.forbes.com/advisor/in/home-loan/home-improvement-loans/