If this year has given us something positive, it's probably the realization that our health is our greatest wealth. As such, we'd better take care of it more than our image to our neighbors and peers. That could mean never minding this Christmas if your decorations won't be as flashy as last year's.
Going to the mall to buy the biggest and most bedazzling garlands and ornaments isn't worth the risk. As long as coronavirus is on a rampage, we're better off staying home. Do something worthwhile by using your crafty skills and using your existing materials to make awesome handmade decorations.
Regarding DIY crafts, the sky's the limit, but it isn't easy to choose a ship when there's a gazillion. Hence, we've rounded up only the best, the simplest, and the most budget-friendly handmade Christmas decor ideas: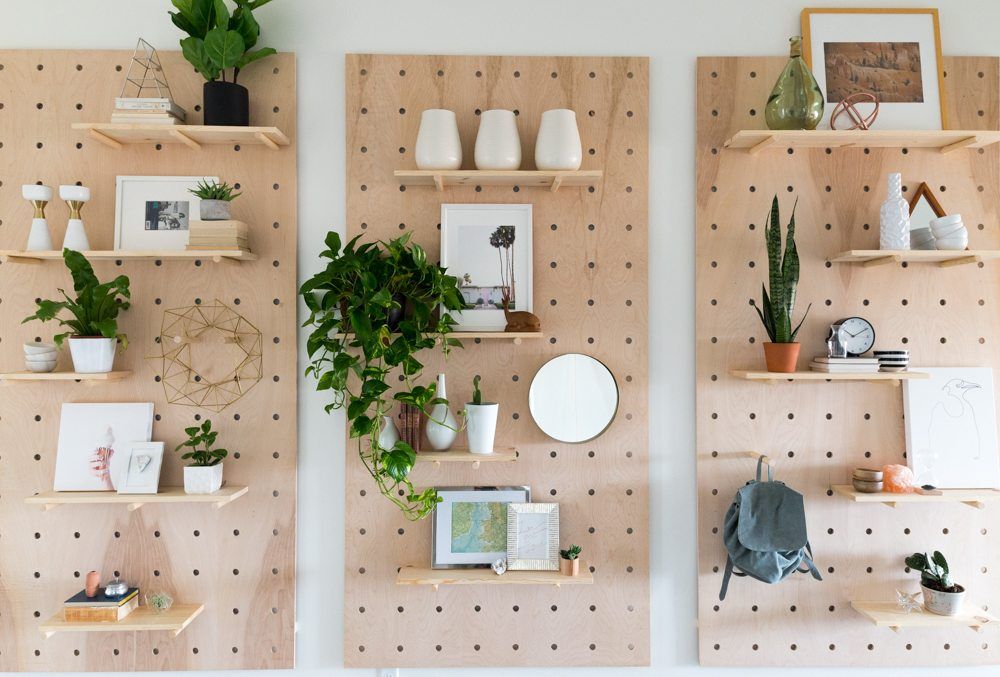 1. Modern Wood Holiday Houses
If you can't display gingerbread houses this year, search your sheds and cupboards because you might find some scrap wood. Just a couple of pieces, plus some paint, sandpaper, a cutting tool, and wood glue, is enough.
But for the best results, try to gather these specific materials:
Circular saw
Pull saw
220-grit sandpaper
150-grit sandpaper
Paintbrushes
Chalk paint (any color)
Wood glue
They may sound like a lot, but you'll likely find all of them in your toolbox. Once you've gathered them all, play around with the scrap wood until you assemble the pieces to create a house. Don't dispose of the details with odd-angle cut-offs; those usually make the perfect roofs.
Use your circular saw to cut the top of a woodblock at a 45-degree angle. This will result in a gable roof shape. If you want a different style, use your pull saw to design it. When you're done, gather the smaller wood pieces to create doors and windows. Sand everything with the 150-grit sandpaper when you're done cutting.
Next, this time, prep them for painting by sanding them again using the 220-grit sandpaper. You may start painting afterward, then leave them to dry.
After a few hours, they should be ready for gluing, so start creating your mini houses using your wood glue and leave them to dry again until they're ready for display.
2. Red-hot Geometric Ornament
If the wood holiday houses were too intimidating for you, this one would be a relief. You only need matches and wood glue to make a red-hot geometric ornament.
Feel free to assemble the matches and form them in whatever geometric figure you want. Secure them with wood glue, and add twine to hang them from your Christmas tree.
3. Photo Ornament
Since no big social gathering is likely to happen this Christmas, remember your loved ones by putting their photos on your three ornaments. The materials are as follows:
Round distressed wood ornaments
Twine
Matte mod podge
Foam brush
Scissors
Printed photos
Hole punch
Cut the photos into a circle or whatever shape your wood ornaments are. Apply a generous layer of Mod Podge to the wood using a foam brush, then stick the photo on it. When it dries down, punch a hole on the center top of the ornament, then apply a coating of mod pudge again over the photo to seal it.
Tie the twine through the hole and hang it on your Christmas tree to display.
4. Golden Ornaments
Let's go for a golden cornucopia for the third DIY ornament on this list. These are paper cones with classic holiday candies inside. If you're cutting down on sweets, disguise some gold foil packaging materials as Ferrero Rochers, and no one may suspect a thing.
5. Wooden Outdoor Christmas Tree
Going back to a more laborious piece, let's try a modern wooden outdoor Christmas tree. This is perfect if your scrap plywood pieces are too big.
Gather these materials to get started:
2 pieces of 4′ x 8 ' plywood sheets
Circular saw
Painter's tape
Paint roller
Drill
Drywall screws
To make a large tree, mark the center of the plywood at two feet. Then, from the center mark, draw a line reaching the bottom corners. Saw along the lines to form a 2D tree shape, then use the drill and drywall screws to assemble the plywood pieces. Use your painter's tape to mark the areas you don't want to paint. Then, paint the space inside the painter's tape, let it dry, and peel off it.
Be sure that the plywood pieces are assembled evenly so that they would stand up straight. Here are five of the simplest and cheapest handmade decorations you can use this Christmas. They may not be the most lavish, but they're all labors of love, which tends to be a rare treat these days.