Designing the best photo book that you will cherish for many years to come is not a challenging task at all. Since it requires you to collect your favorite photos to make a real page-turner, to ensure your photo book is fascinating, ensure you begin with a theme. Additionally, below are a few unique photo book ideas to help you get started easily and quickly.
Birthday gift and favorite memories photo books
Collecting your favorite photos and putting them in a book is one of the easiest ways of celebrating your relationship. You can decide to make a daily photo book, to begin with, a template, or build your own from nothing. While designing these photo books, ensure you choose images that depict you of jokes or special events and times spent together to make it a success. Similarly, always ensure you stick to the theme of friendship.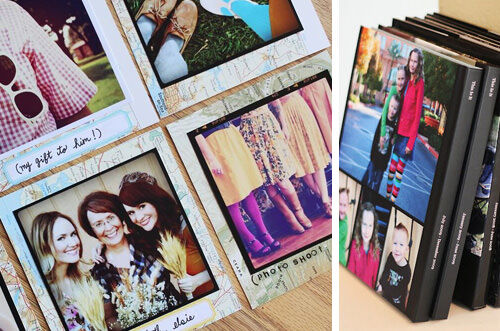 An anniversary album
Deciding to make an anniversary album in the first or fifth year of marriage is an extraordinary way of reflecting on the couple's experiences together till that far. However, some decide to make a photo book containing special moments annually in one volume.
Family history books
Using a family history photo book to remember your ancestors is one of the most fantastic ways. You may decide to use genealogical charts, ship manifests, census records, and pictures to make a book that your descendants will value. It is not a must that you use past family history of making your photo book, but instead, you may decide to start with your immediate family.
Recipe books
One can also decide to gather your favorite recipes to make the best book used by your family and friends. It involves compiling contemporary dishes to come up with a recipe book consisting of photos to make a delicious dinner.
Pet memories
Making a photo book consisting of pet memories is one of the most excellent ways of celebrating your pet as a family member. You can select pictures that your pet has posed well or family photos that remind you of the good times you spent together. It enables you to create a unique and vibrant pet memory book.
Children storybook
If you are interested in making a bedtime storybook for your child, you can gather a custom photo book consisting of kid-friendly visual appeals. You may also select a template and fill the book using photos combining them with some texts to ensure the storybook is perfect.
Wedding guest books
Ensure you create a fantastic wedding guest book by including photos of the happy couple to make an adorable memento. Have romantic candids, engagement photos, and other pictures of the partners to make the guests enjoy flipping through the book as they sign in.
Suppose you are interested in making a photo book containing various memories of happy and sad moments in your life contact Mixbook for more information. Your photo book can be appropriately designed according to your taste and preference and in an organized way to depict the memories in the series that they took place. You can also book an online appointment to acquire more information on additional services offered.